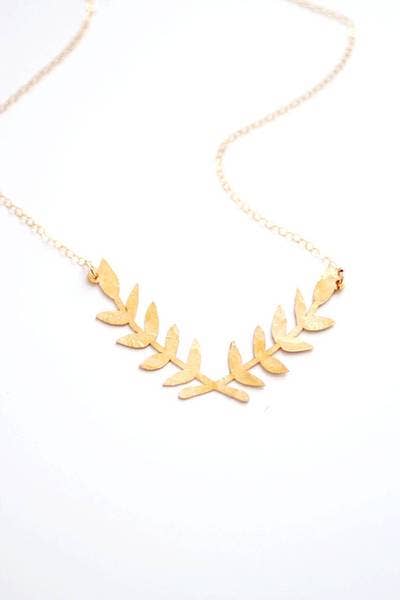 Featuring a laurel wreath branch pendant in a hammered texture finish, hung on a fine metal chain. Our metal charms start as our original hand or digitally drawn designs, that are laser cut out of metal and finished by hand. Brass pendant with 14k gold filled chain. Length: 18".
This item is available for pick up in our studio location in Menlo Park, CA.
Please allow up to 3 - 5 business days for processing. We will email you once your order is ready!
Pick up hours are Tuesdays through Fridays from 12pm to 3pm.