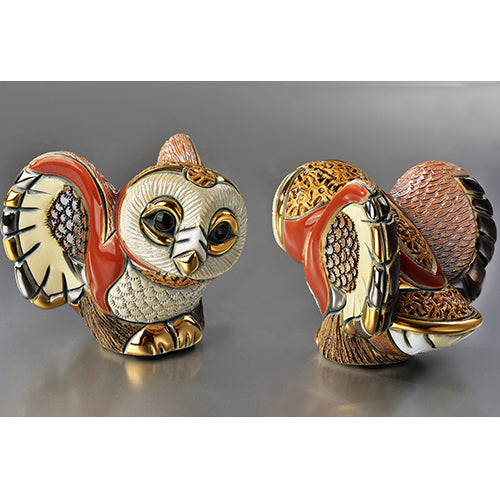 Every creation of the De Rosa Collections is the result of a unique handmade process of the highest technical and artistic quality. Each figurine is carved and painted by hand; insuring no two subjects are ever carved exactly the same. Hand carved and hand painted in Uruguay our sculptures are accented with platinum, gold and vibrant enamel glazes. 
Dimensions: 3 1/8″x3 1/8″x2 3/8″ in

Each piece is supplied gift boxed, with a certificate of authenticity and information regarding our 100% handmade process and cleaning recommendations.
This item is available for pick up in our studio location in Menlo Park, CA.
Please allow up to 3 - 5 business days for processing. We will email you once your order is ready!
Pick up hours are Tuesdays through Fridays from 12pm to 3pm.