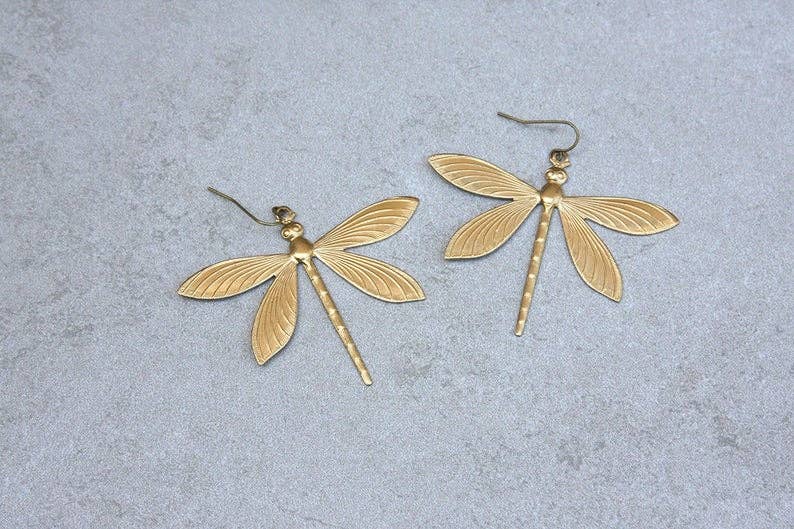 Check out these fabulously oversized brass dragonflies, ready to take flight with you! Part of the charm & found object collection, they are large in size but lightweight stamped raw brass. These golden beauties are fantastic festival wear, perfect for a wedding or event, or great for anywhere else you want to fly! These earrings measure approximately 2.5 inches long and 2.5 inches wide and hang on brass fish hooks.
This item is available for pick up in our studio location in Menlo Park, CA.
Please allow up to 3 - 5 business days for processing. We will email you once your order is ready!
Pick up hours are Tuesdays through Fridays from 12pm to 3pm.