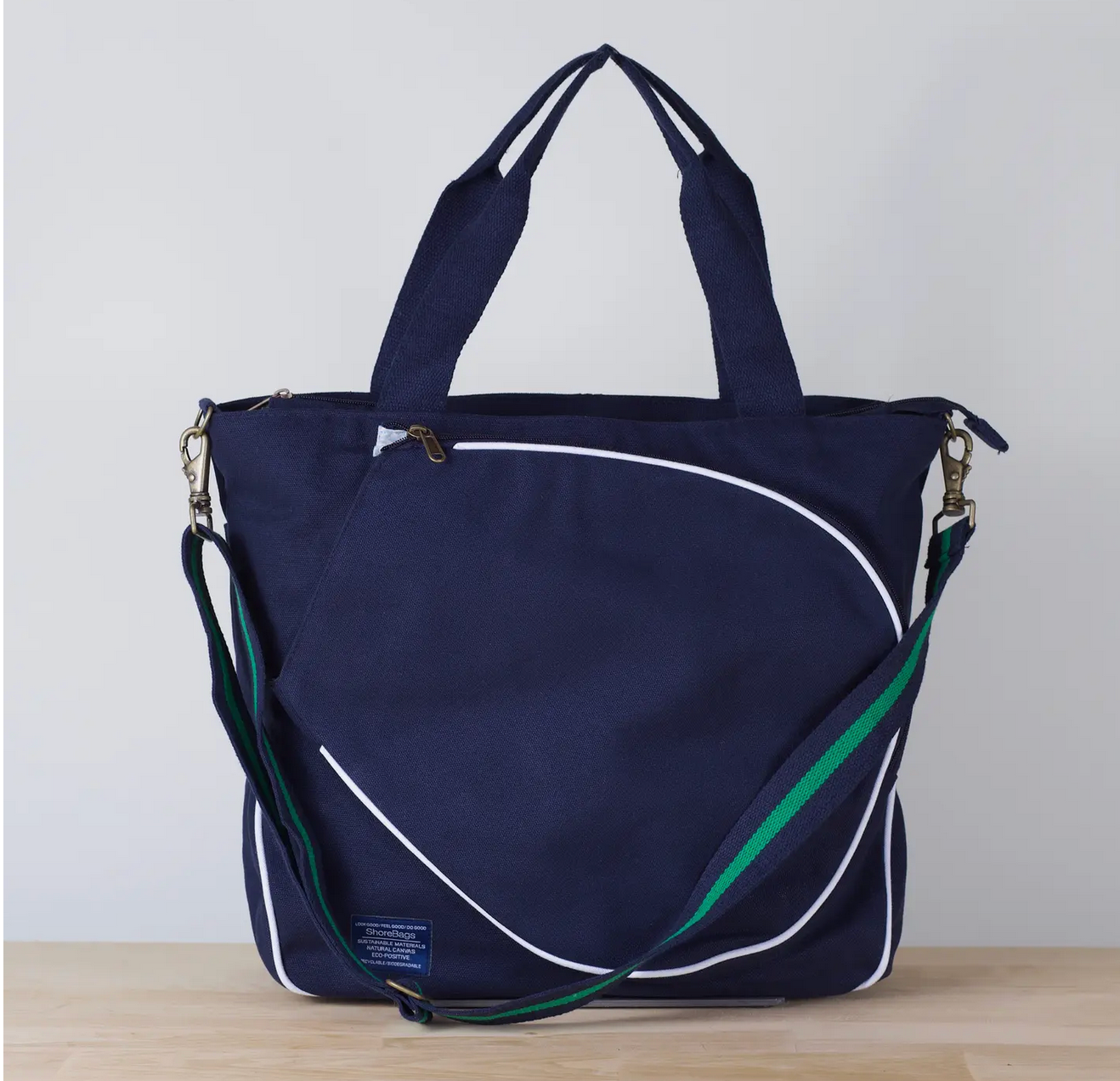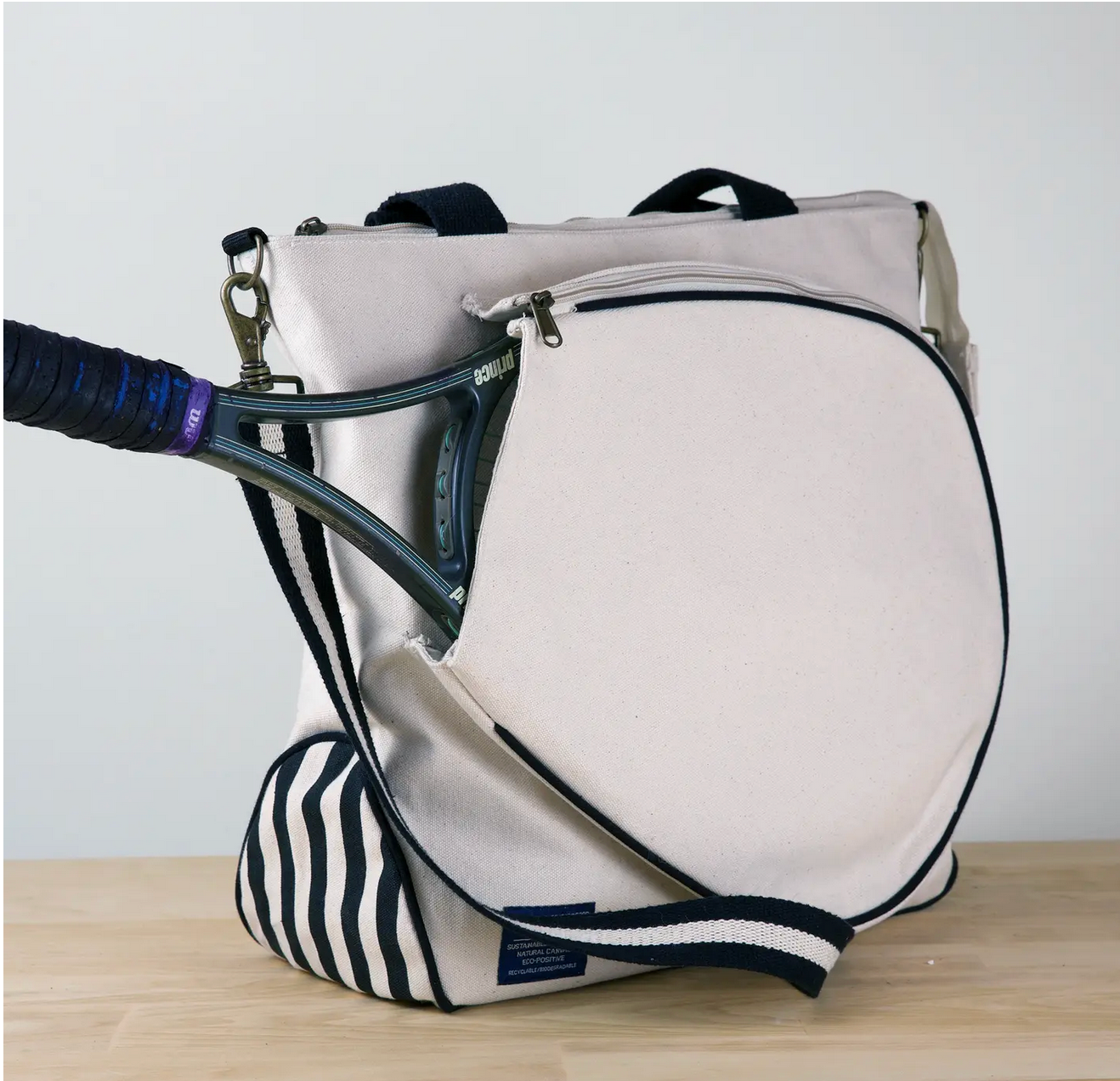 The perfect tennis tote bag, large enough for a change of clothes and your racket, but still portable enough to sling over your shoulder. Stylish and functional, this bag is aces. --Heavyweight cotton canvas --Front fully lined zippered racket pocket --Multiple interior pockets to keep things organized --Full interior lining --Metal feet on the bottom for added protection Size: 16" x 15" x 6".
Materials: Biodegradable, Compostable, Plastic-free, Nontoxic, and Reusable • Production: Sustainably sourced and Ethically sourced
This item is available for pick up in our studio location in Menlo Park, CA.
Please allow up to 3 - 5 business days for processing. We will email you once your order is ready!
Pick up hours are Tuesdays through Fridays from 12pm to 3pm.