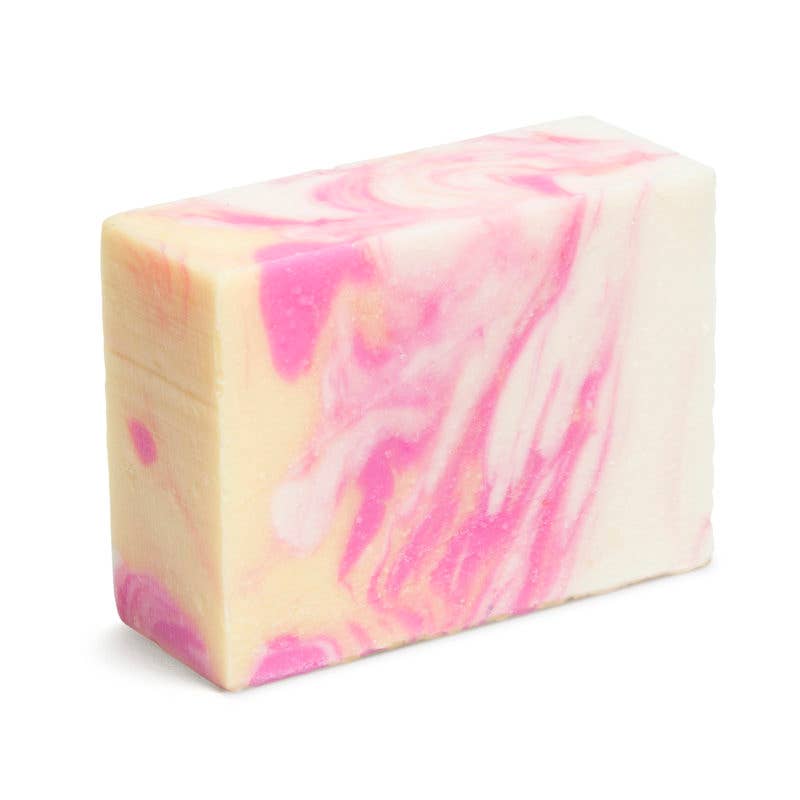 Summer Honeysuckle Olive Oil Bar Soap
An instant favorite in a line of great classic floral options! Warm breezes and notes of sweet honeysuckle nectar make this bar an easy choice for those floral fans. Softly reminiscent of overgrown gardens and the summer sun, the pink, yellow, & creamy white swirls of this delicate bar will not just clean your skin but help keep it supple. Made from scratch in small batches, each bar is naturally kind to your skin, like it should be. Made with sustainable organic palm oil.
Summer Honeysuckle Olive Oil Bar Soap
Shipping
Order fulfillment at Swirl Works occurs Monday through Friday. (excluding U.S. federal holidays). We process orders within 2 business days.
Shipping rates are calculated at checkout based on weight, shipping address, and speed of delivery.
USPS Priority Mail - 1 to 3 business days
USPS First Class Package - 2 to 5 business days
UPS® Ground - 1 to 5 business days
UPS® Standard - 3 to 7 business days
-
Please double check your address details and that it is a secure location. We are not responsible for misdirected, lost, stolen, or delayed packages.
If this is a Gift Purchase, please notify us in the Order Notes so we may remove price labels, extra-lovingly package your item, and provide a personalized note!
Unfortunately, we do not offer international shipping at this time!
For more information, please visit our Shipping FAQ.
Pick Up in Store
You will receive an email once your order is ready for pick up! Pick up hours at our studio location are Tuesdays through Saturdays from 11am - 3pm. Please email studio@swirlworks.com with any questions.
Returns & Exchanges
Online orders are eligible for return within 14 days of the purchase date.
In-store purchases are eligible for return within 7 days of the purchase date along with a receipt.
We cannot accept returns with any merchandise opened or damaged.
Refunds are only issued for returned items and do not include the cost for shipping.
Returns typically take 2-3 weeks to receive and process. Once we receive your return, we will process the refund.
Ineligible Returns: 
Gift Boxes, Gift Bundlings, Consignment Artworks, customized items and discounted sale items are final sale and cannot be returned or exchanged. 
If the original payment card has been canceled, expired, or was closed, a gift certificate will be issued to the original purchaser's email address. 
Gift recipients who have returned an item or reported an order problem can request a gift certificate or a refund back to the purchaser's original payment method only. We are unable to refund a gift receipt's payment card or issue a check refund to the gift recipient.
 Visit our Shipping FAQ to learn how to start your online return.
Please get in touch if you have any questions or concerns at studio@swirlworks.com!
Artisan Highlight
Heartland Fragrance
"Life can be stressful, so we've got an arsenal to help you clean, pamper and relax.
Handmade soap is much more than just a bath additive. We think you'll immediately notice what sets us apart once you try our products. Natural with a twist, our love affair with a variety of colors and fragrances shines through in everything we do. Whether you're an earthy, herbal, fruity, citrus, or floral person, we've got something you'll love."