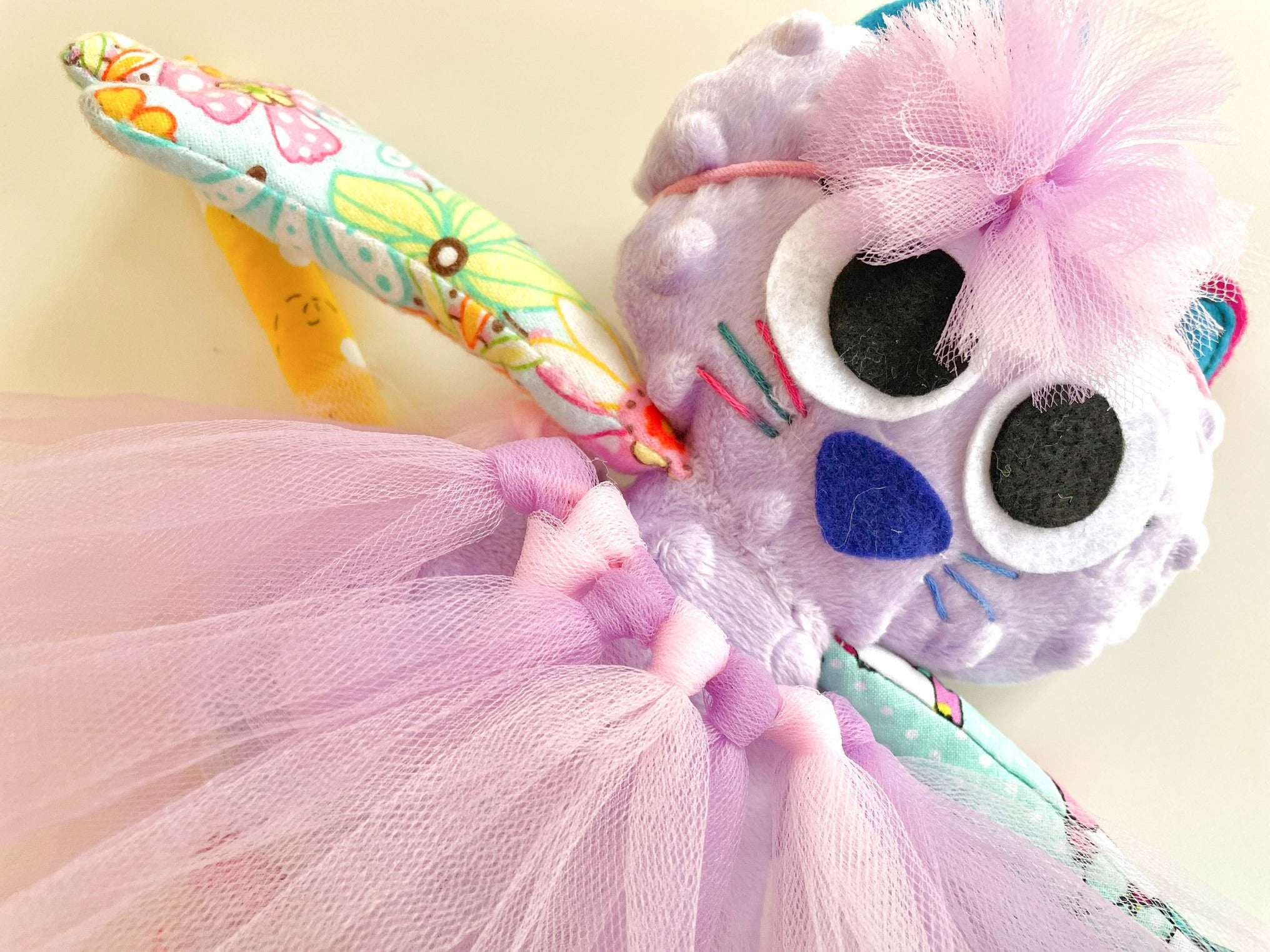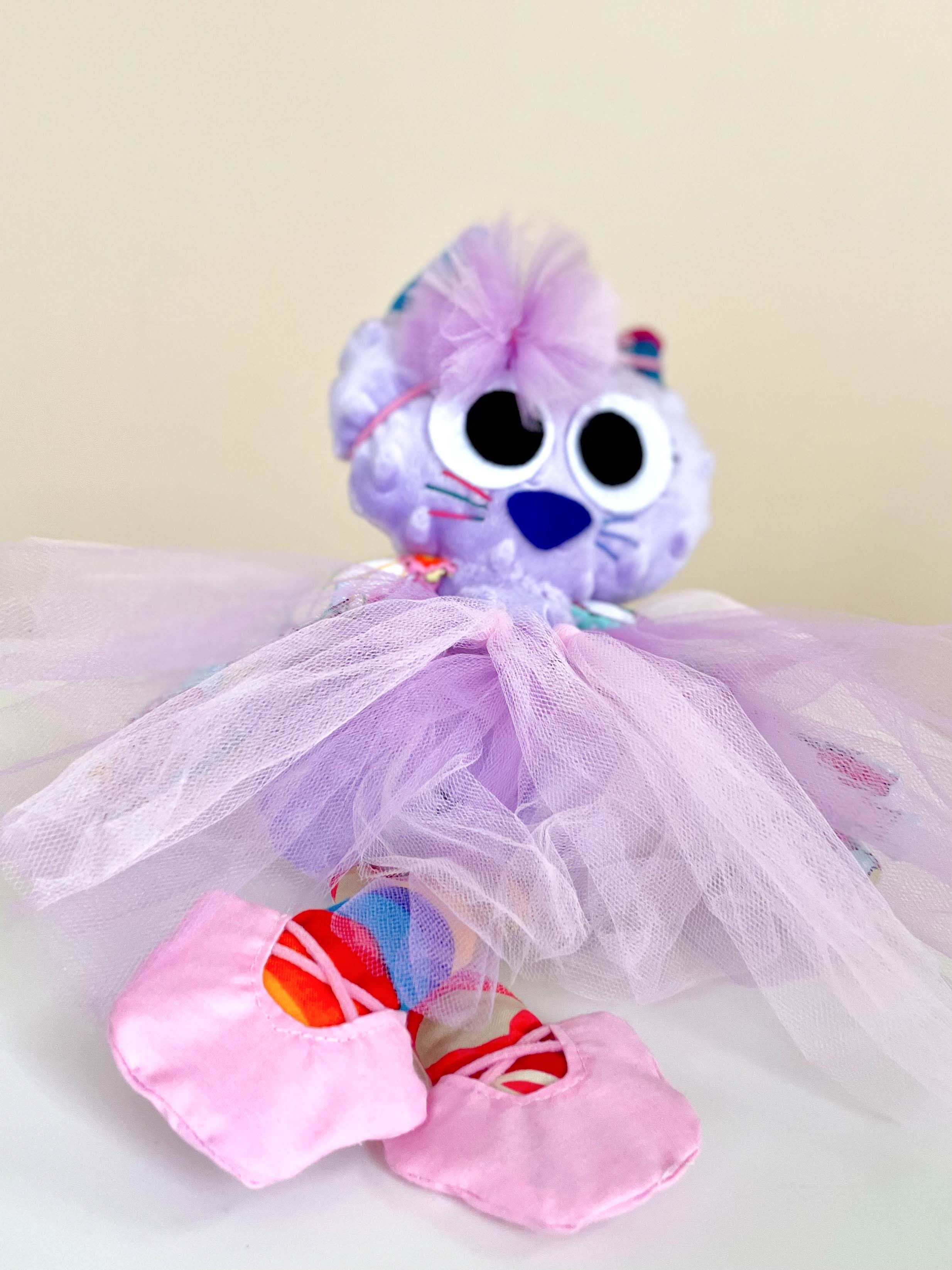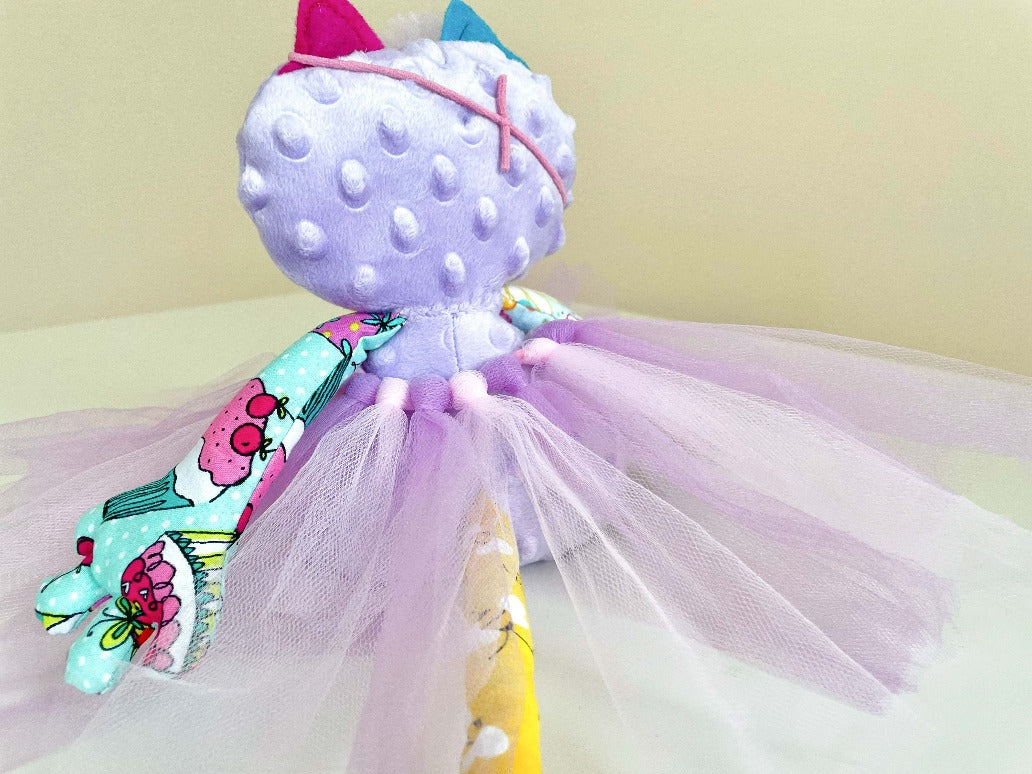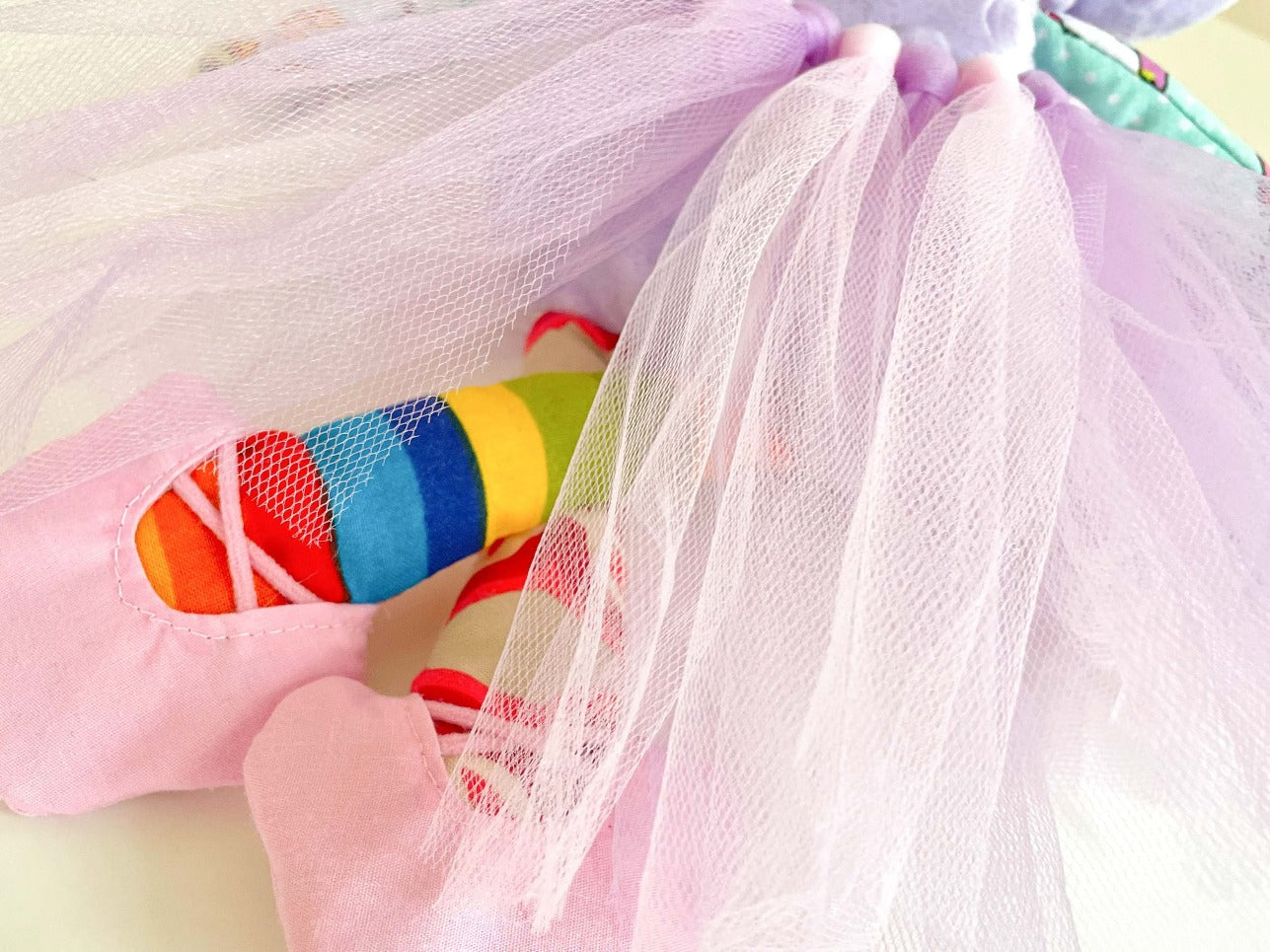 Tutu Kitty - Ballerina Cat Plush
Tutu Kitty is your adorable little support friend to help you embrace imperfection! Her mismatched colors and patterns inspire new ideas and creativity. She reminds you that daring to try new things and making mistakes can lead to exciting discoveries! 
Know a little one (or big one) who's nervous about school, making friends, or messing up in some way? Tutu Kitty is the perfect companion to remind kids they're loved and beautiful the way they are. 
Role-playing and creative play will never be out of style. They help you reconnect with your inner child and expand your imagination no matter how old you are. When life gets overwhelming and busy, Tutu Kitty shows you the beauty in everyday life. 
All Mistake Club dolls are handmade and hand stitched with quality fabrics.
Tutu Kitty - Ballerina Cat Plush
Shipping
Order fulfillment at Swirl Works occurs Monday through Friday. (excluding U.S. federal holidays). We process orders within 2 business days.
Shipping rates are calculated at checkout based on weight, shipping address, and speed of delivery.
USPS Priority Mail - 1 to 3 business days
USPS First Class Package - 2 to 5 business days
UPS® Ground - 1 to 5 business days
UPS® Standard - 3 to 7 business days
-
Please double check your address details and that it is a secure location. We are not responsible for misdirected, lost, stolen, or delayed packages.
If this is a Gift Purchase, please notify us in the Order Notes so we may remove price labels, extra-lovingly package your item, and provide a personalized note!
Unfortunately, we do not offer international shipping at this time!
For more information, please visit our Shipping FAQ.
Pick Up in Store
You will receive an email once your order is ready for pick up! Pick up hours at our studio location are Tuesdays through Saturdays from 11am - 3pm. Please email studio@swirlworks.com with any questions.
Returns & Exchanges
Online orders are eligible for return within 14 days of the purchase date.
In-store purchases are eligible for return within 7 days of the purchase date along with a receipt.
We cannot accept returns with any merchandise opened or damaged.
Refunds are only issued for returned items and do not include the cost for shipping.
Returns typically take 2-3 weeks to receive and process. Once we receive your return, we will process the refund.
Ineligible Returns: 
Gift Boxes, Gift Bundlings, Consignment Artworks, customized items and discounted sale items are final sale and cannot be returned or exchanged. 
If the original payment card has been canceled, expired, or was closed, a gift certificate will be issued to the original purchaser's email address. 
Gift recipients who have returned an item or reported an order problem can request a gift certificate or a refund back to the purchaser's original payment method only. We are unable to refund a gift receipt's payment card or issue a check refund to the gift recipient.
 Visit our Shipping FAQ to learn how to start your online return.
Please get in touch if you have any questions or concerns at studio@swirlworks.com!
Artist Highlight
Mistake Club
Mistake Club's mission is to encourage little ones (and big ones) to learn from failure and proudly embrace mistakes as part of growing. 
It all began when Co-founder Mayra saw her ten year old daughter frantically erasing one of her drawings. She described it as "a silly mistake." Mayra created the Mistake doll and left it by her daughter's door with a note… "My name is Mistake and I just happen…But do you know what? I am actually one of your best friends! Through me, you will learn a lot of lessons, discover new abilities, try new ways of doing things and get to know yourself a little bit more." 
Mayra started the Mistake Club as a way to teach her daughter that mistakes are opportunities to learn. They're signs that you've dared to try something new! The mismatched shapes and colors show people that imperfections create personality and unique beauty.